Iceberg Frosty Mint
This product contains nicotine which is a highly addictive substance.
It is not recommended for non-smokers.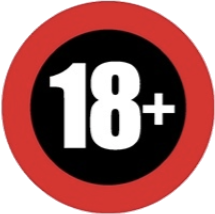 Large range of

#1 products

Discreet packaging

Worldwide shipping
Product description
Introducing Iceberg Frosty Mint Nicotine Pouches, the latest addition to the Snussie.com lineup. Nicotine pouches, also known as nicopods, have become increasingly popular in Europe, and Iceberg Frosty Mint is poised to be a major contender against big brands like Killa nicotine pouches and Pablo Ice Cold.
But why should you choose Snussie.com for your Iceberg Frosty Mint fix? Here are just a few reasons:
Wide selection: At Snussie.com, we pride ourselves on offering a wide variety of nicotine pouches to suit every taste and preference. Whether you're looking for something fruity, minty, or something in between, we've got you covered.

Competitive pricing: We know that cost is an important factor when it comes to purchasing nicotine pouches. That's why we strive to offer our products at competitive prices, so you can enjoy your favorite flavors without breaking the bank.

Fast and reliable shipping: We understand that waiting for your order can be frustrating. That's why we offer fast and reliable shipping to ensure that your Iceberg Frosty Mint nicotine pouches arrive at your doorstep as quickly as possible.
So why choose Iceberg Frosty Mint nicotine pouches over other brands? For starters, the refreshing mint flavor is sure to leave you feeling invigorated and energized. Plus, the discreet pouches make them the perfect option for on-the-go use.
But don't just take our word for it. Try Iceberg Frosty Mint nicotine pouches for yourself and see why they're quickly becoming a fan favorite in Europe. And when you order from Snussie.com, you can rest assured that you're getting a quality product at a great price, with fast and reliable shipping.
ICEBERG

€4,10