CUBA Ninja Mint Fresh
Dive into the world of CUBA Ninja Mint Fresh nicotine pouches, the mysterious ninja of freshness and nicotine. No enemies for these pouches, only refreshing mint power!
Read more...
This product contains nicotine which is a highly addictive substance.
It is not recommended for non-smokers.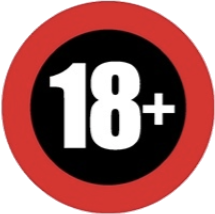 Large range of

#1 products

Discreet packaging

Worldwide shipping
Product description
CUBA Ninja Ice Cool
CUBA Ninja Ice Cool are nicotine pouches with a nicotine content of no less than 30 mg/g.
The pouches have a well-known flavour of: mint. This is one of the most popular flavours of snus (nicotine pouches) users.
CUBA Ninja differentiates itself from other brands by putting 30 nicotine pouches per pouch instead of the normal amount of 20.
CUBA Ninja
Of course, CUBA has released several flavours of the 'Ninja' variant. 
1. CUBA Ninja Liquorice (30mg/g)
2. CUBA Ninja Energy (30mg/g)
3. CUBA Ninja Bubble Gum (30mg/g)
For all CUBA products, please visit the CUBA page.
CUBA

€3,65