REBEL Mango
Rebel Mango are nicotine sachets with a nicotine content of 16 mg/g. The nicopods have a fresh fruit flavour of: mango.
Read more...
This product contains nicotine which is a highly addictive substance.
It is not recommended for non-smokers.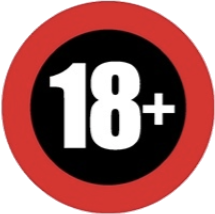 Large range of

#1 products

Discreet packaging

Worldwide shipping
Product description
REBEL Ice Mint Strong
REBEL Ice Mint Strong are nicotine pouches with a nicotine content of 16 mg/g. This amount of nicotine per gram is the most popular among snus (nicotine pouches) users!
The pouches also have the most popular flavour of: fresh mint. With this flavour, the nicotine pouches always provide a good kick and a great fresh feeling!
REBEL General
REBEL is still an unknown brand for most people, but this will change in the future. The quality and perfection they use to produce the pouches is a craft!
Here we have two more flavours of REBEL:
1. REBEL Freeze Mint Extreme 30 mg/g
2. REBEL Zesty Lime Extreme 28.5 mg/g
What makes REBEL Pouches unique?
Rebel achieves extraordinary comfort levels through a precise, high-tech manufacturing process and specially selected raw materials. For starters, the material they use for their pouches is an exceptionally high-density fibre that provides a long-lasting plush feel during use. This fibre must always be cut into individual pouches, for which we use very precise knives, so that the edges of the pouches are always completely smooth and irritation-free. And finally, just before the pouches are put into the cans, they make sure that each pouch is moistened individually so that it is completely tack-free. The combination of all these steps results in the ultimate perfect experience for you, the end user.
INGREDIENTS
Cellulose, water, nicotine, salt, flavourings, humectant (E422), preservative (E202), sweetener (E967), acidity regulator (E500).
REBEL

€3,95