VELO Cool Storm Ultra
Introducing Velo Cool Storm Nicotine Pouches: The Perfect Blend of Excellence and Refreshment
Read more...
This product contains nicotine which is a highly addictive substance.
It is not recommended for non-smokers.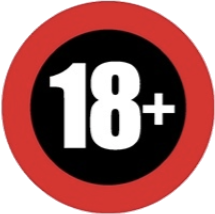 Large range of

#1 products

Discreet packaging

Worldwide shipping
Product description
Introducing Velo Cool Storm Nicotine Pouches: The Perfect Blend of Excellence and Refreshment
When it comes to nicotine pouches, Velo Cool Storm stands out from the crowd. With a nicotine content of 18mg/g, these pouches pack a punch, offering a satisfying experience for nicotine enthusiasts. What sets them apart is the exceptional quality and craftsmanship that comes from being created by British American Tobacco, a renowned industry leader known for its commitment to excellence.
The allure of Velo Cool Storm lies in its invigorating blend of flavors. Each pouch delivers a cool and refreshing storm of minty goodness, leaving you feeling revitalized with every use. Whether you're a seasoned nicotine user or simply looking to explore new horizons, Velo Cool Storm nicotine pouches offer a smooth and enjoyable journey.
Now, why should you purchase Velo Cool Storm nicotine pouches on Snussie.com? The answer lies in the unparalleled selection and convenience offered by this trusted online platform. At Snussie.com, we take pride in curating a wide range of Velo products, ensuring that you have access to the latest and most sought-after options.
But it doesn't stop there. Snussie.com also stocks products from Velo's competitors, giving you the freedom to compare and choose the perfect nicotine pouch for your preferences. Our user-friendly interface and secure payment options provide a seamless shopping experience, allowing you to explore the world of nicotine pouches with confidence.
By purchasing Velo Cool Storm nicotine pouches on Snussie.com, you not only gain access to a premium product but also join a community of like-minded individuals who appreciate the finest in nicotine enjoyment. Experience the difference with Velo Cool Storm and let Snussie.com be your gateway to a world of possibilities.
Indulge in the excellence of Velo Cool Storm nicotine pouches, elevate your nicotine experience, and embark on a journey of refreshment like never before. With Snussie.com as your trusted partner, satisfaction is just a click away. Embrace the cool storm and discover a new level of satisfaction with Velo Cool Storm nicotine pouches from Snussie.com.
VELO

€5,20