Massacre Original
Massacre Original offers the most popular tobacco flavor with a hint of eucalyptus. The pouch is material is made of innovative material that guarantees maximum enjoyment thanks to its strength.
Read more...
This tobacco product damages your health and is addictive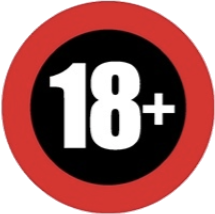 Large range of

#1 products

Discreet packaging

Worldwide shipping
Product description
Welcome to Snusking!
Introducing Massacre Original by MASSACRE
Are you ready to experience an extraordinary snus like no other? Look no further than Massacre Original by MASSACRE. This exceptional product combines the perfect balance of strength and flavor, offering you an unparalleled snus experience.
Extra Strong for an Intense Kick
Massacre Original is specially crafted for those seeking an extra strong snus. With its high nicotine content, this snus delivers a powerful kick that will satisfy even the most seasoned snus enthusiasts. Whether you're looking for a quick pick-me-up or a long-lasting buzz, Massacre Original has got you covered.
A Refreshing Mint Flavor
Indulge your senses with the invigorating taste of mint. Massacre Original offers a refreshing burst of mint flavor that will leave your mouth feeling cool and revitalized. The combination of the extra strong snus and the minty freshness creates a truly unique and satisfying experience.
Regular Size for Convenient Use
Massacre Original comes in a regular-sized pouch, making it easy to use and carry with you wherever you go. Whether you're at work, out with friends, or simply relaxing at home, these snus pouches are designed to fit seamlessly into your lifestyle.
Why Choose Massacre Original?
Extra strong snus for a powerful nicotine kick
Refreshing mint flavor for a cool and invigorating experience
Regular-sized pouches for convenient use on the go
Expertly crafted by the renowned brand MASSACRE
Unparalleled quality and satisfaction guaranteed
Experience the Massacre Original Difference
Don't settle for ordinary snus when you can have the extraordinary. Massacre Original by MASSACRE offers a unique combination of strength and flavor that will elevate your snus experience to new heights. Order your Massacre Original snus pouches today and discover why it's the preferred choice for snus enthusiasts worldwide.
Disclaimer: This product contains nicotine. Nicotine is an addictive chemical.
MASSACRE

€4,49