PAZ Daytona
PAZ Daytona are nicotine sachets with a nicotine content of 20 mg/g. The nicopods have a well-known flavour of: mint.
Read more...
This product contains nicotine which is a highly addictive substance.
It is not recommended for non-smokers.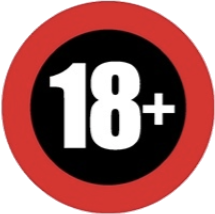 Large range of

#1 products

Discreet packaging

Worldwide shipping
Product description
Introducing PAZ Daytona - The Perfect Strong Mint Snus Experience
Experience the ultimate satisfaction with PAZ Daytona, the premium snus brand known for its exceptional quality and intense flavors. With its strong strength and refreshing mint flavor, PAZ Daytona is the perfect choice for snus enthusiasts seeking a bold and invigorating experience.
Unmatched Strength for a Powerful Kick
PAZ Daytona is designed for those who crave a strong nicotine hit. With its robust strength, this snus delivers a powerful kick that will keep you satisfied throughout the day. Whether you're a seasoned snus user or someone looking to explore a stronger alternative, PAZ Daytona is the perfect companion.
Refreshing Mint Flavor
Indulge your senses with the invigorating taste of mint. PAZ Daytona offers a refreshing burst of mint flavor that will leave your mouth feeling cool and revitalized. The combination of strong strength and minty freshness creates a truly unique snus experience that you won't find anywhere else.
Slim Design for Maximum Comfort
PAZ Daytona comes in a slim size, making it incredibly discreet and comfortable to use. The slim pouches fit seamlessly under your lip, providing a comfortable and snug fit that allows you to enjoy your snus without any discomfort. Whether you're on the go or relaxing at home, PAZ Daytona's slim design ensures a hassle-free experience.
Why Choose PAZ Daytona?
When it comes to quality, PAZ is a brand you can trust. Each pouch is carefully crafted using premium ingredients to ensure a consistent and satisfying experience. PAZ Daytona is made with the finest tobacco blends, resulting in a rich and robust flavor profile that will keep you coming back for more.
With PAZ Daytona, you can enjoy the convenience of snus without compromising on taste or strength. Say goodbye to traditional tobacco products and elevate your snus experience with PAZ Daytona.
Order Your PAZ Daytona Snus Today
Ready to embark on a new snus adventure? Order your PAZ Daytona snus today and discover the perfect balance of strength and flavor. With its strong mint taste and slim design, PAZ Daytona is the ultimate choice for snus enthusiasts seeking a premium experience.
Don't settle for anything less than the best. Choose PAZ Daytona and elevate your snus experience to new heights. Place your order now and experience the thrill of PAZ Daytona!
PAZ

€3,15 €4,50