PABLO Exclusive Frosted Ice
Pablo Exclusive Frosted Ice are nicotine pouches with a nicotine content of 50 mg/g. The pouches have an ice-cold effect.
Read more...
Format

Slim

Flavour

Ice cool

Strength

Extremely strong
This product contains nicotine which is a highly addictive substance.
It is not recommended for non-smokers.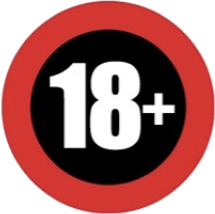 Large range of

#1 products

Discreet packaging

Worldwide shipping
Product description
What characterises PABLO Exclusive Frosted Ice?
Pablo Exclusive Frosted Ice is a nicotine pouch with the ice cold freeze effect. The nicotine pouches of Pablo Exclusive Frosted Ice have a nicotine content of 50 mg/g.
The Pablo pouches are mainly used by snus and experienced nicotine pouch users, we do not recommend this strength for novice nicotine pouch users. 
Using Pablo nicotine pouches
The Pablo nicopods are very easy to use, just place the sachet between your gums and your upper lip and the active substance will start to spread. It is not the intention to bite or suck on the bag, everything happens automatically.
Snussie.com is always the first to have the newest varieties of Pablo in their assortment.
Besides Pablo Ice Cold, there is also Pablo Ice Cold XXL. These are exactly the same bags as the regular Pablo Ice Cold, but with 30 pieces in a tub. Pablo X Ice Cold is a tobacco flavour, which is just as popular among Pablo users as Pablo Ice Cold. The final Pablo flavour is Pablo Red with the slogan so hot so cold, first a slight burning sensation and then the freeze effect that everyone loves. View all Pablo varieties here.
Also see the products below from NGP on Snussie.com
Lips is mainly bought by the female audience on snussie.com, with the same nicotine content as Killa it kicks in a little more friendly.
Killa is the little brother of Pablo with a nicotine content of 16 mg/g, very popular in Europe
Xtrime exists in two categories equivalent to Killa 16 mg/g and Pablo 30 mg/g


INGREDIENTS
Е460 cellulose, Е501 PH-adjustment, E1520 humectant, nicotine, flavouring, water, preservative

For further enquiries about the brand, please go directly to the exclusive distributor: Europouches.com
Specifications
PRODUCT TYPE

ALL WHITE PORTION

FORMAT

SLIM

FLAVOUR

ICE COOL

STRENGTH

EXTREMELY STRONG

NICOTINE (MG) PER GRAM

50

NICOTINE (MG) PER POUCH

20

CONTENT PER CAN (GRAM)

12

POUCHES PER CAN

20

WEIGHT PER POUCH (GRAM)

0,6

MANUFACTURER

NGP IMPERIAL
PABLO

€3,69