LOOP Mint Mania Strong
Loop Mint Mania Strong is a great icy mint flavor with a strong nicotine kick.
Read more...
This product contains nicotine which is a highly addictive substance.
It is not recommended for non-smokers.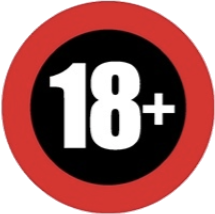 Large range of

#1 products

Discreet packaging

Worldwide shipping
Product description
LOOP Mint Mania Slim Extra Strong
Like all LOOP products, Mint Mania Extra Strong has a long-lasting intense flavour. The taste of icy mint combined with the high nicotine strength creates a great sensation.
LOOP Mint Mania Nicotine strength
Loop Mint Mania Extra Strong ◉◉◉◎ with 15 mg/g nicotine and provides a pleasant sting to make the experience under the lip more intense.
For those not used to strong nicotine products, the same delicious mint flavour is available in several other variants:
LOOP Mint Mania Mini ◉◉◎◎
LOOP Mint Mania Slim ◉◉◎◎
LOOP Mint Mania Slim ◉◉◉◉
About LOOP
Swedish LOOP is available in various flavours and strengths to target the widest possible audience.
The flavours LOOP creates are refreshing and unique, think Jalapeño Lime or liquorice, raspberry or the Habanero pepper.
LOOP

€4,78