LOOP Jalapeño Lime Strong
LOOP Jalapeño Lime ¡Arriba, Arriba! Andale, Andale! Spicy green chili with a hint of lime
Read more...
This product contains nicotine which is a highly addictive substance.
It is not recommended for non-smokers.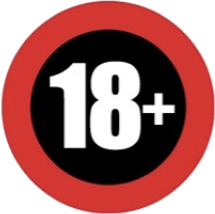 Large range of

#1 products

Discreet packaging

Worldwide shipping
Product description
LOOP Jalapeño Lime Slim Strong
Loop Jalapeño Lime Strong are strong slim nicotine pouches with the fresh taste of chilli and lime.
The green chilli is key to the success of LOOP's Jalapeño Lime Extra Strong nicotine pouches.
Instant RushTM technology is found everywhere at LOOP, including in the Jalapeño Lime pouches, giving you a quick and long-lasting nicotine rush
LOOP Jalapeño Lime Slim Strong Nicotine strength
With a nicotine content of 15 mg/g per sachet, LOOP Jalapeño Lime Strong is worth ◉◉◉◎.
Extra strong nicotine pouches are especially recommended for experienced users.
Looking for similar nicotine pouches from LOOP?
LOOP Jalapeño Lime Extra Strong ◉◉◉◉ or the mini-version LOOP Jalapeño Lime Mini ◉◉◎◎.
LOOP Mint Mania Slim ◉◉◉◉
About LOOP
Swedish LOOP is available in various flavours and strengths to target the widest possible audience.
The flavours LOOP creates are refreshing and unique, think Jalapeño Lime or liquorice, raspberry or the Habanero pepper.
LOOP

€4,78