Iceberg Grape
Iceberg Grape are nicotine sachets with a nicotine content of no less than 50 mg/g. The nicopods have a sweet fruit flavour of: grapes.
Read more...
This product contains nicotine which is a highly addictive substance.
It is not recommended for non-smokers.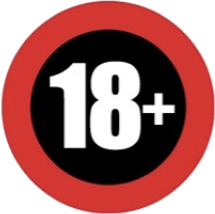 Large range of

#1 products

Discreet packaging

Worldwide shipping
Product description
ICEBERG Grape Gum
ICEBERG Grape Gum are nicotine sachets with a nicotine content of no less than 50 mg/g. With this amount of nicotine per gram, the ICEBERG Grape Gum variant is not recommended for beginners! Instead, these are perfect for experienced nicotine users looking for a heavier variant.
The pouches have a real fruit flavour of: grape. This flavour of juicy grapes creates a sweet effect on the palate. ICEBERG has ensured a powerful flavour in these pouches. You can also see the grape flavour returning to more and more brands because it is so popular with nicopods users.
How to use ICEBERG ?
The ICEBERG nicopods are of the slim format, which are a bit longer and thinner than the "normal" variant nicotine pouches.
You place the nicotine pouch between your upper lip and gums on a side of your choice. Most nicotine pouch users keep the pouch between their upper lip and gums for an average of 10 to 15 minutes and this is how the nicotine is absorbed into your bloodstream, giving you the desired nicotine kick related to the nicotine level of your choice. You then store the used pouch in your tray. You can even leave the pouch in place for up to 60 minutes as the aromas have a long-lasting carry-over and so you always have a great taste in your mouth.
ICEBERG General
ICEBERG is a well-known brand in the nicotine pouches world. The brand also has many different variants in various flavours and strengths.
Below is a popular top 3 of the best-selling ICEBERG pouches on Snusfarmer.com.
TOP 3
1.ICEBERG Watermelon Mint Gum 50 mg/g.
2.ICEBERG Strawberry Banana Gum 50 mg/g.
3.ICEBERG Cola 20 mg/g.
ICEBERG

€4,10