FEDRS Mint 8
Fedrs Mint these Nicotine pouches contain bright shades of mountain herbs. This product provides a strong and cool boost. Ice Cool nicpacks are safe alternative to snus and tobacco.
Read more...
Format

Slim

Flavour

Mint

Strength

Extreem strong
This product contains nicotine which is a highly addictive substance.
It is not recommended for non-smokers.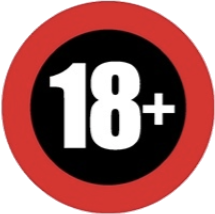 Large range of

#1 products

Discreet packaging

Worldwide shipping
Product description
FEDRS Ice Cool Nicopods
Looking for nicopods with a refreshing mint flavour? Who knows, the Ice Cool Mint Nicopods from FEDRS might be just the thing for you! The FEDRS Ice Cool nicotine pouches contain the bright shades of refreshing mountain herbs, this provides a powerful and cool taste sensation. The Ice Cool nicotine pouches from FEDRS are only suitable for experienced users.
How do you use Ice Cool Nicopods?
The FEDRS Ice Cool Nicopods are easy to use, you only have to place the pouch between your lip and upper teeth. Then the nicopods will release their active substances by themselves and the effect can be felt quickly. You taste the refreshing taste in your mouth pretty soon, it can also happen that you feel a slight tingling. Do you have questions about the use of these nicopods? Please do not hesitate to contact us for more information about our products.
The FEDRS product range?
Besides the FEDRS Ice Cool Nicopods we offer more flavours of this brand at Snussie. There are also delicious variants for lovers of fruity flavours. For example, you can choose FEDRS Banana Hard with the taste of banana or FEDRS Raspberry Hard with raspberry flavour. Finally, there are other minty flavours in the FEDRS range. For example, FEDRS Mint Hard is designed for regular use and is therefore ideal as an alternative to tobacco. These nicopods have a refreshing peppermint flavour. Besides FEDRS we also offer nicopods of many other well-known brands like VELO, PABLO and GRANT, in short for every user a suitable flavour of nicopod can be found in our webshop.
Translated with www.DeepL.com/Translator (free version)
Kleine broertje van mint hard. Goed, maar niet hard genoeg.
Specifications
PRODUCT TYPE

ALL WHITE PORTION

FORMAT

SLIM

FLAVOUR

MINT

STRENGTH

EXTREEM STRONG

NICOTINE (MG) PER POUCH

27.5 MG

NICOTINE (MG) PER GRAM

50

POUCHES PER CAN

20

WEIGHT PER POUCH (GRAM)

0,5

CONTENT PER CAN (GRAM)

10

MANUFACTURER

FDS
FEDRS

€4,36