VELO Arctic Frost Max
VELO Arctic Frost is a strong pouch of no less than 20 mg/g. These nicotine pouches have the taste of peppermint and a fresh feeling because of the mint. They are also regular pouches, which means that they are not too small like the slim variant.
Read more...
This product contains nicotine which is a highly addictive substance.
It is not recommended for non-smokers.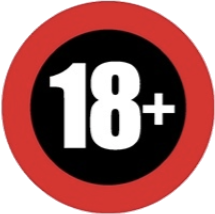 Large range of

#1 products

Discreet packaging

Worldwide shipping
Product description
VELO Arctic Frost Max Regular
VELO Arctic Frost Max Regular are nicotine pouches on a high level. The quality of these pouches is unprecedented, which is also one of the reasons why the VELO brand has become so big and well known.
These nicotine pouches have the taste of delicious peppermint. A touch of menthol is thrown in for a refreshing effect. In other words, a good taste that is refreshing under the lip.

VELO General
As most experts know, Velo is the biggest brand in the snus (nicotine pouches) world. This is because they have been around for a long time and the pouches are of very good quality. VELO is a brand of British American Tobacco, one of the largest tobacco companies in the world. This company was founded in 1902 and has years of experience in what they do. Also, they have recently become a sponsor again in the Grand Prix Formula 1. So this is worth a try!

VELO has released one other variety in the MAX class. Take a look at the other flavour.
1. VELO X-Freeze Max - Is the stronger variant of the normal VELO Freeze. This is a runner but because many customers asked for something stronger, they released the MAX variant. Nicotine content 20 mg/g
Do you want to start a little bit lighter, then take a look at all the other pouches of VELO, click here!
VELO

€5,20