Skruf Purple Cassice Strong
Skruf Purple Cassice Strong has a fresh taste of blackberry. Skruf Purple Cassice Strong contains no tobacco, it consists of vegetable fibers with added nicotine.
Read more...
Format

Slim

Strength

Normal

Flavour

Blackcurrant
This product contains nicotine which is a highly addictive substance.
It is not recommended for non-smokers.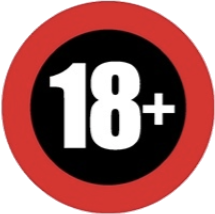 Large range of

#1 products

Discreet packaging

Worldwide shipping
Product description
Skruf Super White Solbär has a fresh taste and aroma of blackberries and comes in the strong strength #3. Super White is an all white nicotine pouch in a slim format. The pouches contain plant fibers that are soft, comfortable and stays perfectly under the lip.
INGREDIENTS:
Water, vegetable fiber, humectant (E422 / E1520), flavor enhancer (table salt), nicotine, aroma, sal ammoniac, PH adjustment (E500)
Skruf comes in these flavors : #2 Fresh, #2 Nordic, #2 Cassice, #2 Bjørnebær, #3 Solbær, #3 Polar, #3 Fresh, #4 Fresh, #4 Frozen Shot, #4 Nordic, #5 Fresh
Very good and fuity tasting bag of snus.
Specifications
PRODUCT TYPE

NICOPOD

FORMAT

SLIM

STRENGTH

NORMAL

NICOTINE (MG) PER GRAM

12

NICOTINE (MG) PER POUCH

8.7

FLAVOUR

BLACKCURRANT

POUCHES PER CAN

24

CONTENT PER CAN (GRAM)

17.2

MANUFACTURER

SKRUF SNUS
SKRUF

€5,06