KLINT Lavender Mini
Klint Lavender Mini has a distinct scent of the lavender fields of southern France. The sachets have an extra fresh taste and fragrance.
Read more...
This product contains nicotine which is a highly addictive substance.
It is not recommended for non-smokers.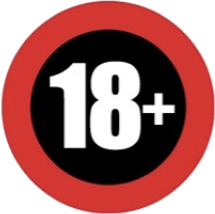 Large range of

#1 products

Discreet packaging

Worldwide shipping
Product description
Introducing Klint Mini Lavender Nicotine Pouches - Unwind and Relax with a Hint of Lavender
Are you in search of a refreshing and flavorful nicotine experience? Look no further than Klint Mini Lavender Nicotine Pouches, available exclusively on Snussie.com. These pouches are carefully crafted to provide a unique and satisfying nicotine kick with a touch of soothing lavender essence. Let us tell you why Klint Mini Lavender is the perfect choice for your nicotine cravings.
Unparalleled Flavor:
Klint Mini Lavender Nicotine Pouches offer a delightful fusion of minty coolness and subtle lavender undertones. The invigorating menthol sensation blends harmoniously with the soothing floral notes, creating a truly refreshing and invigorating experience. Indulge your senses in the perfect balance of flavors with every pouch.
Discreet and Convenient:
Designed for convenience and discretion, Klint Mini Lavender Nicotine Pouches are small and discreet, fitting comfortably under your lip. Whether you're at work, socializing, or simply enjoying some downtime, these pouches provide a smoke-free and odorless alternative that can be enjoyed anytime, anywhere.
Nicotine Satisfaction:
Each Klint Mini Lavender Nicotine Pouch contains a carefully measured amount of nicotine to satisfy your cravings. Experience a smooth and controlled release of nicotine that allows you to enjoy your favorite moments without the need for traditional tobacco products.
But that's not all! Snussie.com also offers a range of other enticing flavors from the Klint collection:
- Klint Mini Rosé Normal: Immerse yourself in the delightful taste of sweet and fruity rosé wine, perfectly balanced with a satisfying nicotine kick. Experience a touch of elegance with every pouch.
- Klint Passionfruit: Explore the tropical paradise with Klint Passionfruit Nicotine Pouches. The tangy and exotic flavor of passionfruit combined with the invigorating nicotine rush will transport you to a blissful state of relaxation.
- Klint Pomegranate: Savor the mouthwatering blend of juicy pomegranate and nicotine. The vibrant and refreshing taste of Klint Pomegranate Nicotine Pouches will leave you craving more.
At Snussie.com, we pride ourselves on offering the finest selection of nicotine pouches, including the Klint Mini range. With our secure and user-friendly online platform, you can easily browse and order your favorite flavors, ensuring a hassle-free shopping experience.
To explore the full range of Klint Mini flavors, including Lavender, Rosé Normal, Passionfruit, and Pomegranate, visit our website and order your preferred pouches today. Elevate your nicotine experience with Klint Mini and indulge in the perfect combination of flavor and satisfaction.
KLINT

€3,75

KLINT

€3,75

KLINT

€3,75
KLINT

€3,75